Next to J572 is J564 chassis 2589, another factory supercharged JN, with Rollston coachwork.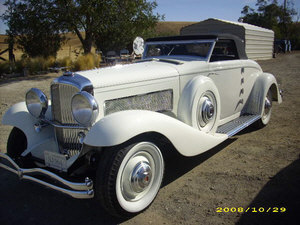 Click the image at the right for a larger view of JN564.
Thanks to Sue Alvarado for allowing the use of the photos, and to Jim Bellach for the info.

REFERENCES


(1) J.L. Elbert, "Duesenberg, the Mightiest American Motor Car", Post-Era Books, Arcadia CA, 1975.